Children Receive Unconditional Love from Our Dogs
Roxy's Mission: To Bring Comfort To Children
Roxy™ Therapy Dogs' mission is to bring comfort to children, to enhance the experience of learning, and to enrich the lives of our canine and human volunteers.
View our mission in action in the video below.
We are grateful for the support of The Philo Project, creators of high quality professional videos for small Philadelphia area nonprofits free of charge. www.philoproject.org
Children Make Meaningful Connections with Our Dogs
Thousands of Children Benefit From Our Services.
Roxy™ Therapy Dogs comfort and serve the most innocent and vulnerable members of our society — our children. Our programs provide a dependable support system for thousands of children in the Central Bucks community and are delivered by volunteer certified pet therapy teams. Roxy™ dogs provide self-esteem, relief from anxiety and fear, and a sense of well-being. To a child who feels safe and relaxed, learning is accessible, and both physical and emotional healing are accelerated.
These services are provided entirely free of charge for families, schools and taxpayers. Roxy Therapy Dogs is a non-profit, 501c3, all-volunteer organization.
Children Get Much-Needed Support from Our Dogs
Five Programs With Immeasurable Impact.
In our flagship program, children are encouraged to read through our Elementary School Reading Inspiration program where Roxy™ teams read with and support over 3,000 Central Bucks School District elementary students per week. In classes where reading is not the focus, our Student Specialized Support program provides comfort and support for students with special educational or developmental needs. Teens who are suffering a loss or who struggle with stress and anxiety find respite through our Secondary School Stress Relief program. Roxy dogs in the Courthouse Companionship program at the Bucks County Courthouse, calm children's fears as they navigate the judicial system. Children enjoy a respite from medical treatment through the Pediatric Comfort program where our dogs bring joy and comfort into their day.
All five programs were created at the request of the Central Bucks County community to fill a specific need.
Children Experience True Healing Through Our Dogs
Children Depend On Your Donations To Continue Therapy Dog Visits.
Roxy™ Therapy Dogs' programs provide an irreplaceable and dependable support system for children in our community. Our unique therapeutic services are provided entirely by unpaid volunteers absolutely free of charge.
We are 100% reliant on tax deductible donations from community members like you. From team training and recruitment materials to insurance and office supplies, economic demands are a very real part of our existence. Your-tax deductible donation will help us reach every child in our community who needs the comfort of a Roxy™ therapy dog.
Make Special Connections to help children in the Specialized Support Program.
Dedicated Volunteers Make It Happen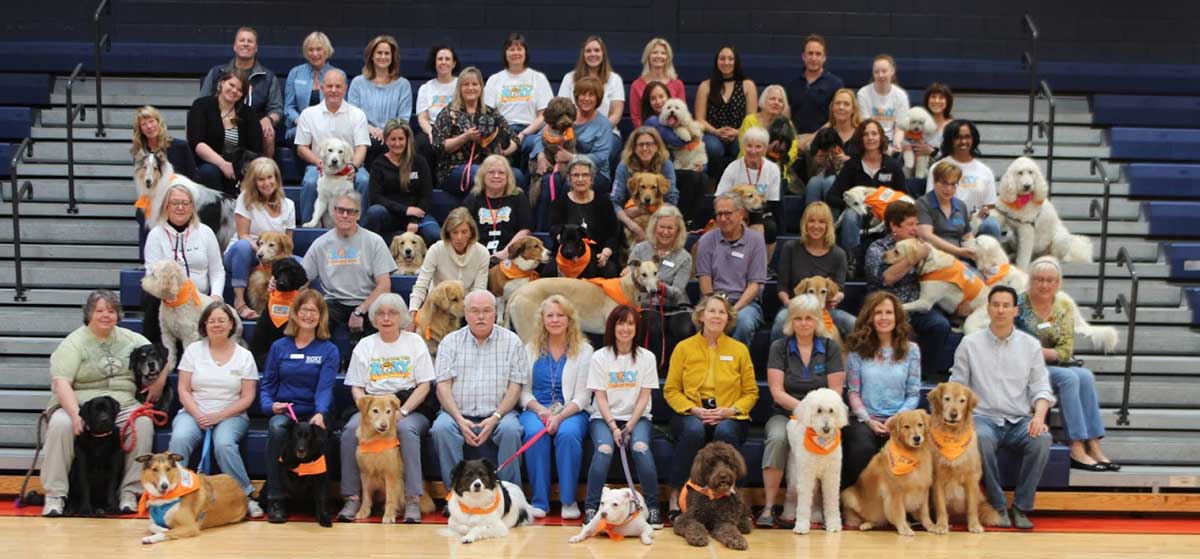 Our Volunteers Are The Lifeblood Of Roxy.
Our volunteers range from high school students to retired couples and working professionals. The opportunities to support our mission through volunteer hours are just as varied as our friendly volunteers. Our common thread is a powerful interest in supporting children; helping them grow up to be strong, confident, contributing members of our community.
Join us for an afternoon of shopping!